Sezon 6, Odcinek 6
---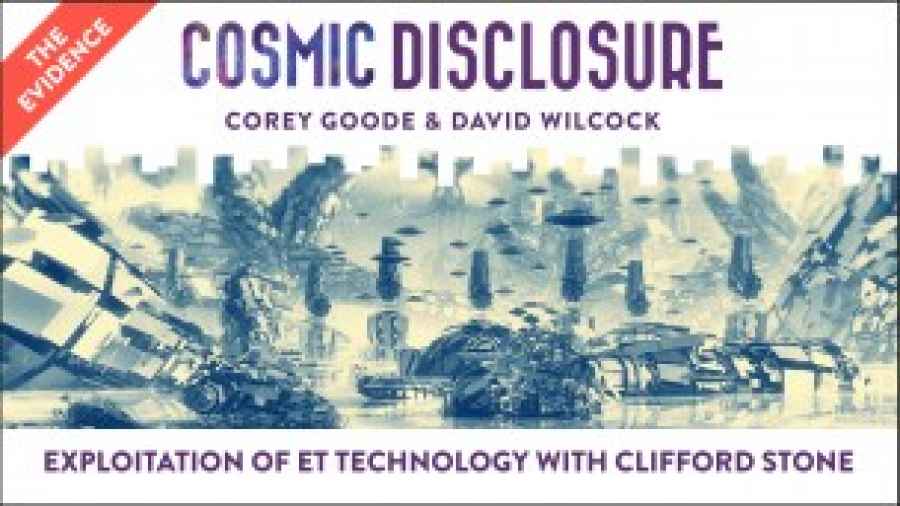 DW
: Witam wszystkich w programie "Kosmiczne Ujawnienie". Nazywam się
David Wilcock
i jestem prowadzącym. Zaprosiłem do studia Corey Goode. W tym odcinku przeprowadzamy pewne dochodzenie odnośnie sierżanta Clifforda Stone'a.
Miałem przyjemność spotkać go podczas konferencji "Projekt Ujawnienie" (zorganizowanej przez dr. Stephena Greera, przyp. tłum.) w maju 2001-go roku, gdy po raz pierwszy odważył się wystąpić jako były członek zespołu do spraw odzyskiwania rozbitych pojazdów UFO. Miał on ręce pełne roboty przy wypisywaniu podań w odwołaniu o akt o "Informacji Publicznej", aby uzyskać dostęp do dokumentów, które nigdy wcześniej nie były ujawniane.
Na początku pokażemy ścieżkę filmową z wywiadu ze Stonem a następnie skomentujemy to co tam zobaczymy. W pierwszej odsłonie zobaczymy go opisującego czynności zmierzające do uzyskania dokumentacji o odzyskanych rozbitych spodkach latających, pochodzące z dwóch tajnych programów dla których używa zaszyfrowanej nazwy. Obejrzyjmy to nagranie.
Przetłumaczył: Sławomir Lernaciński